Indonesia maintains control over West Papua, using military might to deny the indigenous peoples their human rights and silence demands for self-determination. Since its invasion in 1963, an estimated 100,000 Papuans (about 15% of the population) have been killed by Indonesian armed forces and militias.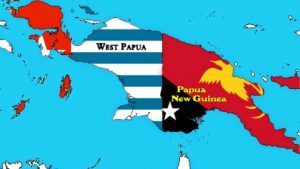 WestPApua is an informational resource of Papuans and Canadians who are concerned about injustice in West Papua, and the associated destruction of unique cultures and rare ecosystems.
Categories
Recent Posts
Nothing Found
There is no such page on this address.